25 Years of Bettie Serveert
To everyone who has supported us over the past 25 years: we love all of you, no matter who you are or where you come from!
Our new album is a "Benelux-only" release, but for those living abroad, the CD & LP can be found on our
official web-store
, which is run by our fanclub.
Thank you for all your sweet messages, we see them all and try to answer them as much as possible. We would love to do shows in your countries! In a perfect world, we would be able to quit our day-jobs & have enough money to tour all over the globe. Hopefully some day we will :)
X, de Betties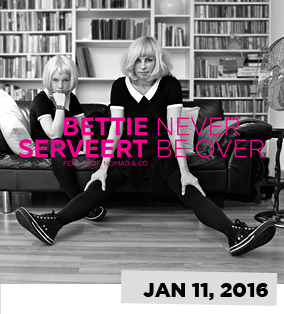 New single: Never Be Over

Betties brand new single, Never Be Over, is available (a.o.) at the iTunes Store.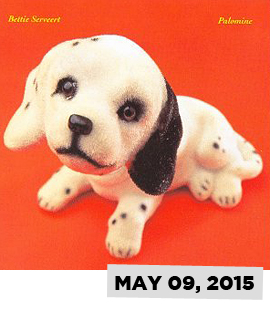 Limited Palomine vinyl rerelease
Celebrating the 60th birthday of Recordstore Concerto, Concerto Records released its first vinyl album: a 500 copies limited edition Palomine rerelease on orange vinyl, with a bonus 7"-single containing Brain tag, Get the Bird / Smile. It's the first time ever vinyl-release of this album in the Netherlands! You can order directly from
Concerto Records
.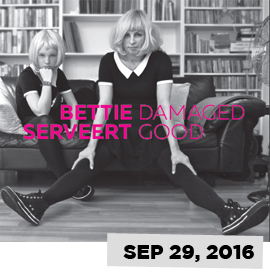 New album: Damaged Good

Betties new album, Damaged Good, will be released October 28. The vinyl version will be available one week later, November 4.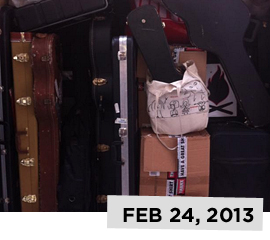 In The Media
During the last couple of months, bettie's new album and concerts were reviewed on a lot of sites. Here's an overview:
Blurt Online
|
The Eastern Echo
|
The Agit Reader
|
Liquid [hip]
|
WoNoBloG
|
Now Toronto
|
Blurt Online
|
Liquid [hip] album review
|
Blinded By Sound
|
Jay Breitling
|
The Fire Note
|
allmedia
|
Jaded Scenester NYC
|
Dutch reviews:
LiveXS recensie Het Paard
|
3voor12denHaag
|
Written in Music
|
KindaMuzik (album review)
|
De krenten uit de pop
|
Indiestyle
|
NLtracks
|
De Ongeletterde Wanhoop
|
KindaMuzik (interview)
|
3voor12zeeland
|
File Under
|
Good Dayz
|
KindaMuzik (concert review)
|
Nummer v/d Dag<
|
Roar E-zine (concert review)
|
LiveXS
|
3voor12zeeland
|
Roar E-zine (album review)
|
Roar E-zine (concert review)
|
On Top Of MUSIC
|
Rockportaal.nl
|
Volkskrant
|
3voor12friesland
|